Heavy Fire: Afghanistan propels you into the gut-wrenching, fast-paced
action of modern-day Afghanistan. Hunt down the enemy and secure the
area as you scour thick forests, mountains and bustling towns. Take the
enemies on their own territory and rescue hostages from caves. Use your
skills as a soldier as you fly in helicopters, ride in tanks, drive
trucks and cover the ground on foot across 24 suspenseful missions.
Gather your team and play in co-op modes with friends, or face off
against them in versus mode. The enemys firing relentlessly at you.
Take cover, gather yourself, grab the biggest gun you can find and take
out the enemy with Heavy Fire.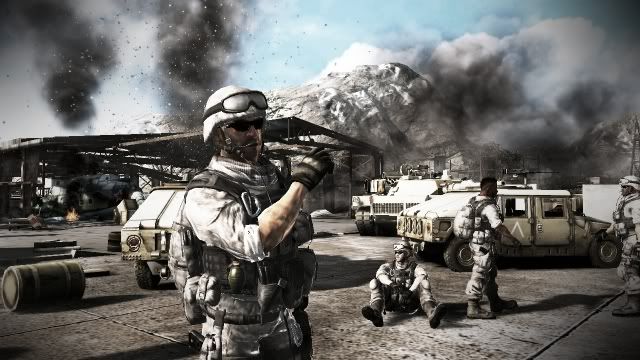 Pentium 4 (3 GHz)




Graphic

Card 256 MB

(GeForce 8600 or better)




1.5 GB RAM




7 GB HDD




Windows XP-Vista-7